Contact us
All the Grand Fermage teams are committed to responding to all your questions and suggestions as quickly as possible. Whether by letter, on the telephone or on social media, we make every effort possible to respond to all requests.
In accordance with the provisions of Regulation 2016/679 of 27 April 2016, you have:
the right to access and query your Personal Data, and have it amended or deleted; the right to request that the processing of your Personal Data be limited. You may also object to your Personal Data being processed if you have legitimate reason, and may object to it being processed for the above purposes by third parties other than Grand Fermage ; the right to portability of your Personal Data; you may therefore request that the Personal Data supplied with your consent be transferred to another Data Controller; the agency to exercise your rights at any time in respect of Grand Fermage :
by post, by writing to : Grand Fermage, 35 rue Sophie Germain – CS 70816 – 44308 Nantes Cedex
by e-mail: service.communication@eurial.eu indicating as the subject of your message "Personal Data: Right of access".
In order to avoid fraudulent applications, such a request must be accompanied by proof of identity which will be destroyed after the application has been processed.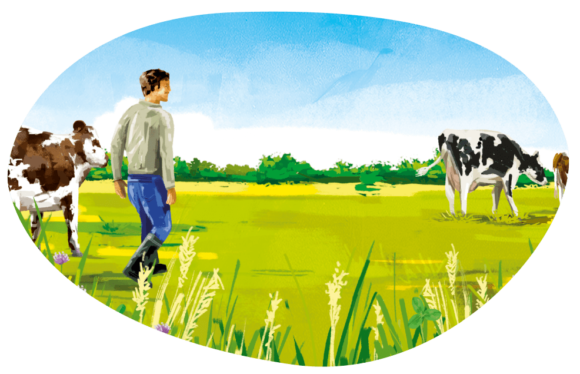 Tips and tricks
How do I make clarified butter?
How do I eat my melted Camembert?
Find all ou cooking, conservation and health tips around butter, cream and cheese!
See tips and tricks