Who take care of nature and their cows
Grand Fermage farmers aren't simply milk producers! They're much more than that!
They are farmers who, first and foremost, take the greatest care of nature and their cows, so that they are in the best position to provide quality milk.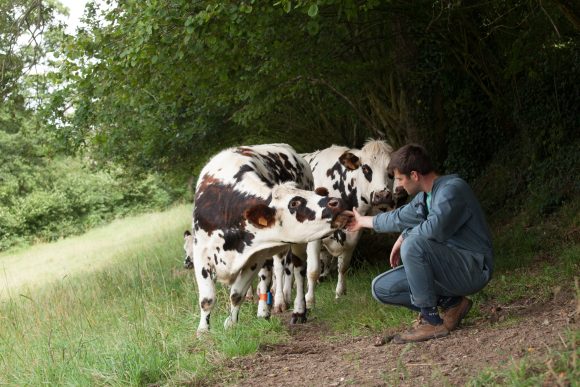 Located in the Grand-Ouest and Rhône-Alpes region
It's Nicolas in Normandy, Gaëllic in Brittany, Jean-François and Julien in Poitou-Charentes, Régis and Valentin in Pays de la Loire, Nathalie and Laurent in Centre Val de Loire, and Sébastien in Rhône-Alpes who get up each morning at dawn for the first milking of the day.
Whether they are in misty Ille-et-Vilaine or in the summer heat of Deux-Sèvres, they all have the same goal: pampering their herds.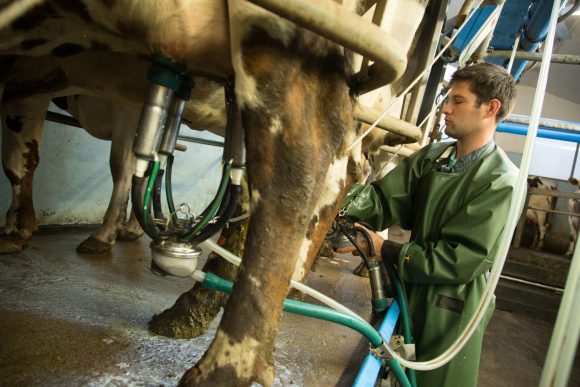 United in cooperation
What they have in common?
They are devoted and supportive farmers, united in a cooperative so that they can be stronger together. They protect and enrich their land and their expertise in order to pass on their agricultural heritage to future generations, and so that we can always enjoy quality dairy products.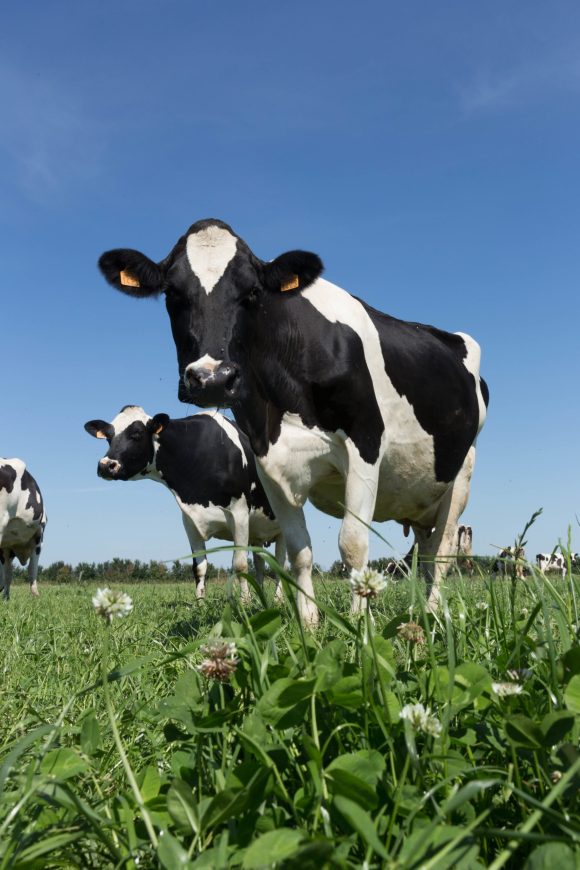 At the heart of dynamic local life
Grand Fermage dairy farmers are at the heart of a rich local life every single day and have many strings to their bows: business managers, being responsible for the well-being of their animals, observers of nature and daily life, major actors in local biodiversity, and much more besides!
Through their work, through the preservation of soil quality, the maintenance of meadows, fallow land, the diversity of crops, the upkeep of hedgerows and trees, they play an essential role in the preservation of our rural landscapes and rural employment.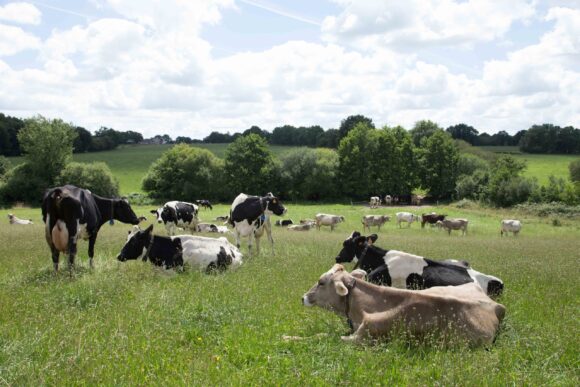 A word from Katrine
It's thanks to farmers that our grass fields can capture carbon, are maintained ecologically by grazing and manure fertilisation, and that they can maintain the cultural and historical landscapes of our regions!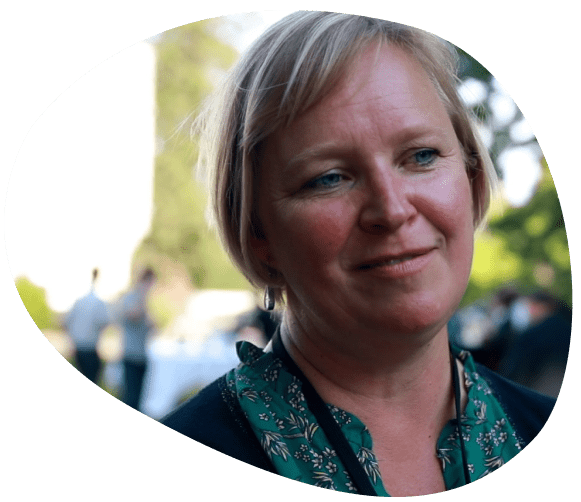 Enhancing the value of farmers' milk
The men and women working behind the scenes at Grand Fermage are committed to doing their utmost to provide you with quality butters and cheeses.
Making quality product while respecting our traditions and nature is our priority. From the dairy driver to the sales teams, everyone plays their part in making the most of our farmers' milk.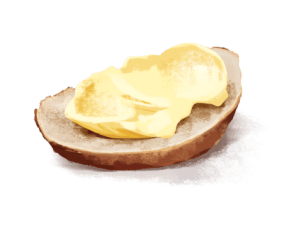 Who has the secret recipes?
Thanks to their expertise, it is our team of Cheesemakers and Buttermakers who hold all our secret recipes.
Recipes including some you've already tried – the perfect balance between the Noirmoutier butter and sea salt crystals ; the light hazelnut flavour of our PDO Charentes-Poitou butter ; or even the melting, crispy combination of our breaded camembert.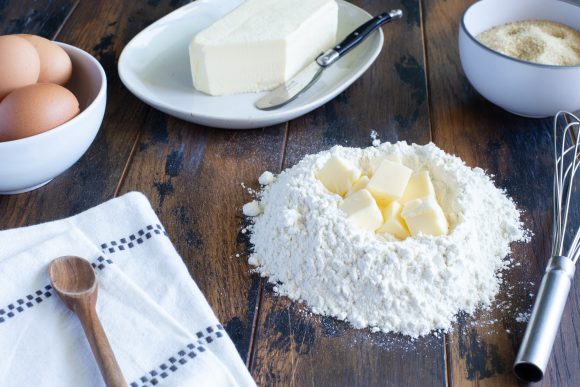 Who produces our butters and cheeses?
Then, it is our butter and cheese factory employees who bring these products to life, control their quality and package them, before you find them a few weeks later on the shelves of your shops.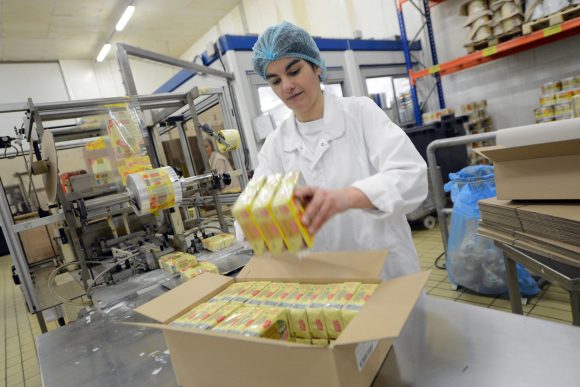 To bring you enjoyment!
And to make the link between farmers, butter and cheese factories, quality teams and sales representatives, there's us: Diane, Marion, Eric, Pauline, Juliette, Emilie, Nathalie…
Our aim is to bring you enjoyment and to help you get to know Grand Fermage and the people behind our products!
Please don't hesitate to contact us to share your suggestions with us.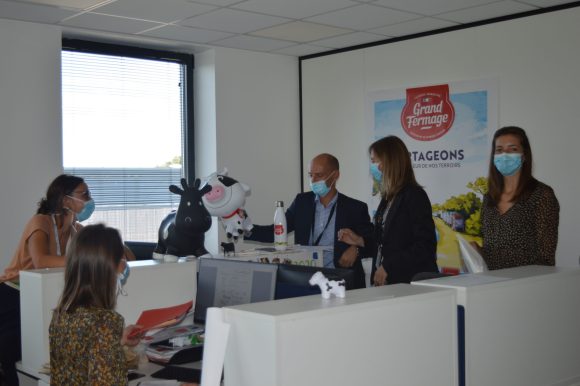 FOR QUALITY PRODUCTS FROM OUR LAND
There's no secret to making quality butters and cheese. Or rather there is. Healthy cows, quality grass, good feed… but that's not all!
It also takes devoted and united farmers, living countryside rich in biodiversity and fertile land.
We also need expertise and devoted professionals: our master buttermakers and master cheesemakers.
And we also need one more thing: you. Our lovers of speciality butters and cheeses.
Because when you choose Grand Fermage, you're not just enjoying quality. You're also thinking about the future with us and the delicious dairy products that our children will be able to enjoy.
Share the best of our countryside with us.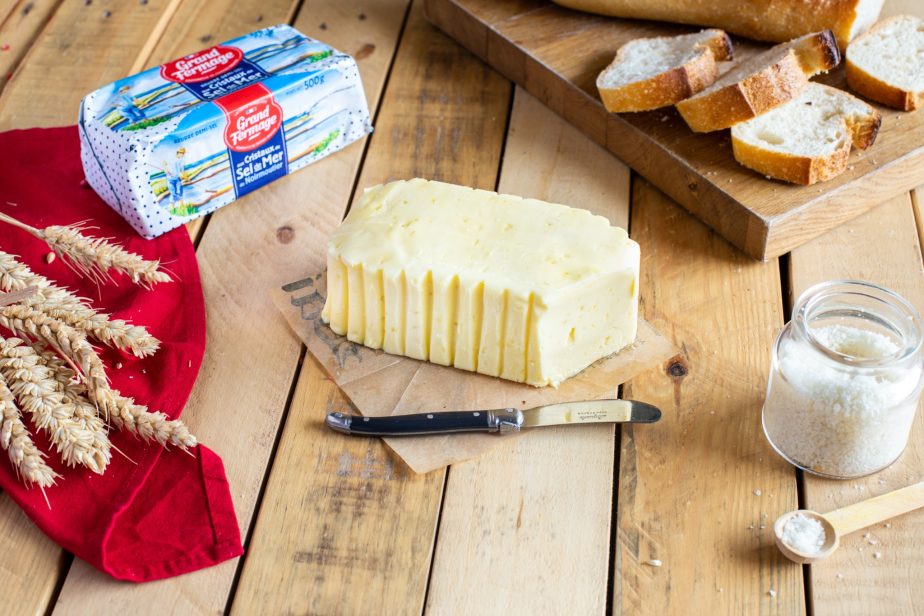 To go further ...