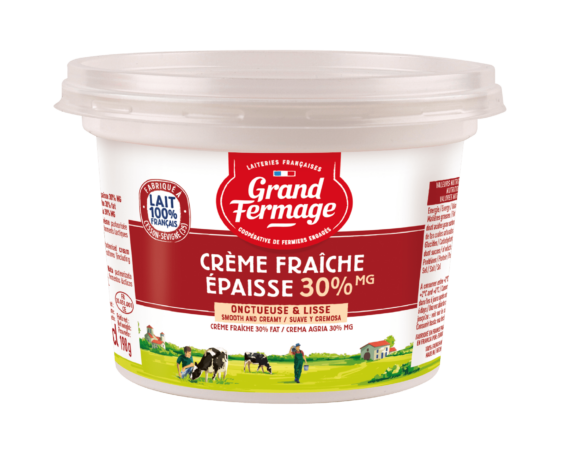 Crème Fraîche 30% fat 20cl
20 cl
Our fresh cream is made from specially selected, pasteurised French milk. It has a thick, soft texture, a smooth appearance and a pleasant taste. Our cream is of restaurant quality, and you can use it in hot or cold dishes, desserts or starters.
It is the perfect size for professional kitchens, as its size makes it easy to store, transport and avoid waste.
Produced close to our breeders...
In our Bellevigny factory in Vendée (85)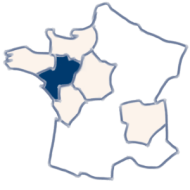 Ingredients
Pasteurised thick sour cream (origin: France), cultures (including milk).

Nutritional values
Average nutritional values per 100g
| | |
| --- | --- |
| Energy | 1200 kJ / 291 kcal |
| Fat | 30g |
| -of which saturates | 19g |
| Carbohydrates | 2,8g |
| -of which sugars | 2,8g |
| Proteins | 2,4g |
| Salt | 0,07g |
Enjoy our
recipes!
Running out of inspiration ? Let yourself be tempted by our delicious recipes based on butter or cheese. Depending on the number of your guests and the time you have to cook, we suggest you discover our tasty sweet and savoury recipes!
Discover our recipes
Discover our recipes