Ingredients
For the puff pastry
375g Grand Fermage Extra Dry Butter, 84% fat

500g flour

300ml water

10 g salt
For the filling
125g cream cheese

3 slices smoked salmon

1 egg yolk

3 tbsp. crème fraîche

4 sprigs of dill

Salt and pepper

Black sesame seeds
And don't forget to grade the recipe:
Preparation
Method for the puff pastry
Combine the flour, water and salt in the mixer bowl and knead until the dough is smooth.
Roll out the dough onto the floured work surface.
Place the 84% fat Grand Fermage Extra Dry Butter in the centre of the dough, and fold the dough inwards over the butter.
Roll out the dough lengthwise until it extends by at least half. Rotate the dough 90° and fold in thirds (wallet fold).
Roll out the dough again in one direction until its length is doubled, then rotate it by 90° and perform the wallet fold again
Chill in the fridge for 30 minutes.
Repeat step 5 two more times, then chill in the fridge for another 30 minutes. But, you can also do 3 double wallet folds instead of 6 single wallet folds.
Finish by repeating step 5 two more times.
Place in the fridge to set.
Method for the filling
Loosen the cream cheese with the creme fraiche.
Cut the smoked salmon slices into small cubes and mix with the cream cheese.
Add in the dill, season and mix again.
Method to make the cones
Preheat the oven to 180°C.
Roll out the puff pastry into a rectangle around 1/2cm thick, and cut into small strips around 1cm wide.
Shape aluminium foil into small cones, then wrap the strips of puff pastry around the cones and place them on a baking tray lined with parchment paper.
Beat the egg with a teaspoon of water and brush the egg wash over the pastry cones. Sprinkle with sesame seeds and bake for 15 minutes.
Once the pastry cones have cooled, gently remove from the moulds and fill with the cream cheese filling, then serve immediately.
And don't forget to grade the recipe: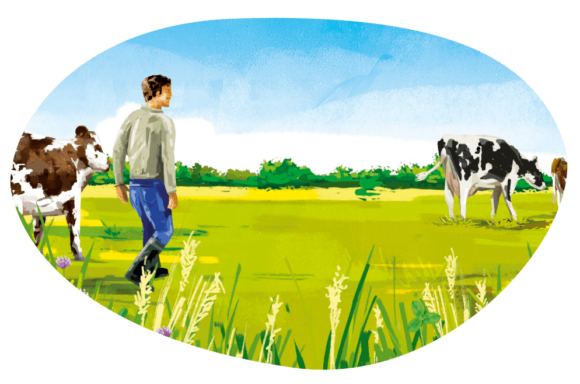 Gourmet tips
For extra flavor: sub out the cream cheese for Tost'O'Chèvre Soignon goat's cheese.
Enjoy our
recipes!
Running out of inspiration ? Let yourself be tempted by our delicious recipes based on butter or cheese. Depending on the number of your guests and the time you have to cook, we suggest you discover our tasty sweet and savoury recipes!
Discover our recipes
Discover our recipes