Ingredients
For the doughnut dough
500g T45 strong flour

100g Grand Fermage unsalted butter roll

250ml water

2 sachets baking powder

1 egg

1 tsp. salt

Sunflower oil for frying

For the syrup
1 l water

700g caster sugar

50ml lime juice

1 cinnamon stick

And don't forget to grade the recipe:
Preparation
Method for the syrup
Bring the water to the boil with the sugar.
Add the lime juice and the cinnamon stick.
Continue to heat for 15 minutes.
Pour out into a container and chill overnight.
Method for the doughnut dough
Mix the flour and baking powder together.
Make a well in the centre and add the softened butter, the egg and the water.
Knead with the hook attachment of your mixer until a smooth dough forms.
Tip out into a mixing bowl, cover and leave to stand for 2 hours.
Method for the shaping
Roll the dough out on a floured work surface.
Divide into rectangles of 15x6 cm.
Cut three equal strips lengthwise along each rectangle, without going all the way to the end.
Plait the strips of dough to form the koeksisters and seal the ends.
Cooking time
Heat the oil over a medium-high heat.
Submerge the plaits in the oil until they are nice and golden.
Strain them out of the oil and immediately submerge them in the syrup.
Strain them out again and place them on a wire rack.
Grate on the lime zest before serving.
And don't forget to grade the recipe: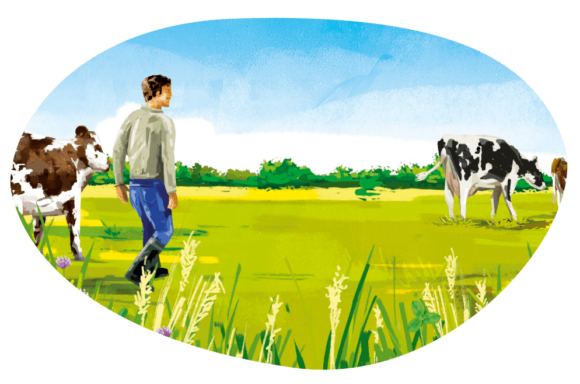 Gourmet tips
You could also use a different citrus fruit. Why not replace the lime with orange or lemon?
Enjoy the koeksisters cold.
Enjoy our
recipes!
Running out of inspiration ? Let yourself be tempted by our delicious recipes based on butter or cheese. Depending on the number of your guests and the time you have to cook, we suggest you discover our tasty sweet and savoury recipes!
Discover our recipes
Discover our recipes