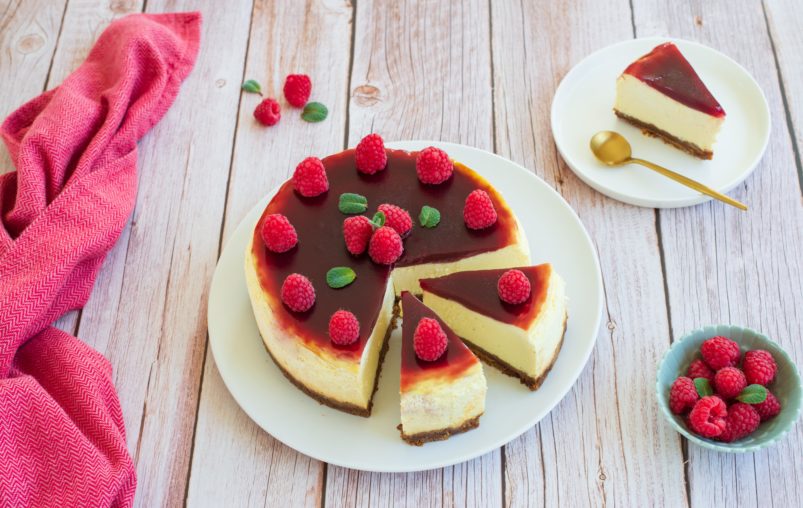 Guests

8 people

Preparation

25 minutes

Cooking

60 minutes

Difficulty

Easy
To make this recipe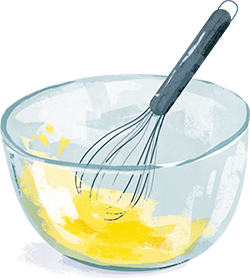 Ingredients
80g unsalted organic moulded Grand Fermage butter
180g Speculoos biscuits
700g cream cheese
80g full-fat creme fraiche
80g white sugar + 30g for the glaze
1 sachet of vanilla sugar
1 vanilla pod
3 eggs + 1 egg yolk
150g fresh raspberries
150g raspberry coulis
2 gelatine sheets
And don't forget to grade the recipe:
Preparation
Melt the butter.
Blend the biscuits with the melted butter.
Spread the mixture out over the base of a cheesecake tin (springform pan) and press down firmly.
In a large bowl, mix together the cream cheese and the fresh cream until you have a smooth mixture.
Add in the sugar, vanilla sugar, and the seeds from your vanilla pod. Mix well.
Add in the whole eggs plus the egg yolk, and mix again.
Pour the mixture into the mould, over the top of the biscuit base.
Bake in a pre-heated oven for 1 hour at 160°. Now leave to cool completely.
In the meantime, prepare the raspberry glaze.
Leave the gelatin sheets to soften in cold water for 10 minutes.
Pour the raspberry coulis into a pan with the sugar.
Once the mixture is hot, add in the drained gelatin sheets.
Pour this mixture over the cooled cheesecake and leave to set in the fridge overnight.
And don't forget to grade the recipe:
Enjoy our
recipes!
Running out of inspiration ? Let yourself be tempted by our delicious recipes based on butter or cheese. Depending on the number of your guests and the time you have to cook, we suggest you discover our tasty sweet and savoury recipes!
Discover our recipes
Discover our recipes