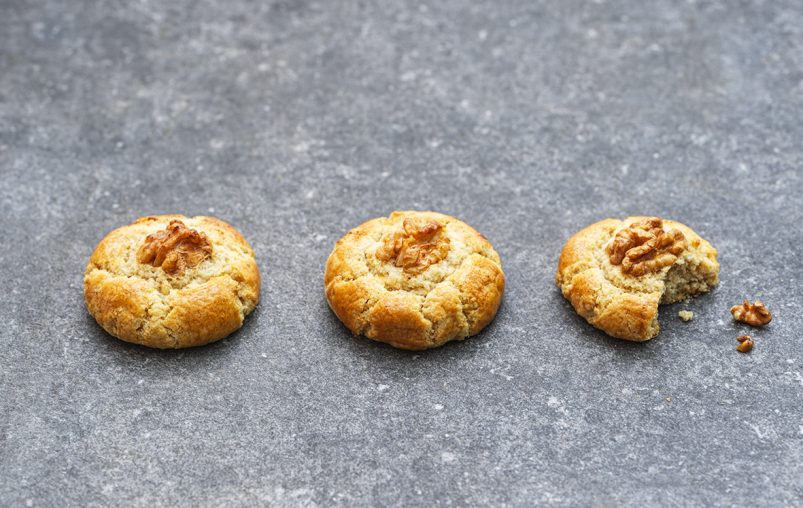 Guests

12 people

Preparation

15 minutes

Cooking

20 minutes

Difficulty

Easy
To make this recipe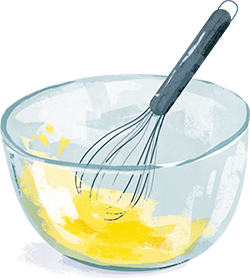 Ingredients
270g all-purpose flour

1 tsp. bicarbonate of soda

1/2 tsp. of baking powder

Pinch of salt

115g Grand Fermage unsalted butter roll (softened)

115g brown sugar

80g crushed toasted walnuts

1 egg

12 walnut kernels

And don't forget to grade the recipe:
Preparation
Method for the walnut cookies
Mix the bicarbonate of soda and baking powder with the flour.
Whisk the egg and keep 1 tablespoon for glazing.
Beat the Grand Fermage butter with the sugar and salt.
Add the beaten egg to the butter, then the flour, bicarbonate of soda, baking powder mixture, and the walnut bits.
Make 12 small balls of dough and place them on a baking tray lined with greaseproof paper.
Push a walnut kernel onto each cookie, cover with a clean tea towel, and let sit for 15-20 minutes.
Preheat the oven to 185°C.
Glaze the biscuits with the spoonful of egg diluted with a little water. Bake for 20 minutes.
Let the cookies sit for 5 minutes after baking with the oven turned off.
Place on a rack and enjoy while still warm.
And don't forget to grade the recipe:
Enjoy our
recipes!
Running out of inspiration ? Let yourself be tempted by our delicious recipes based on butter or cheese. Depending on the number of your guests and the time you have to cook, we suggest you discover our tasty sweet and savoury recipes!
Discover our recipes
Discover our recipes