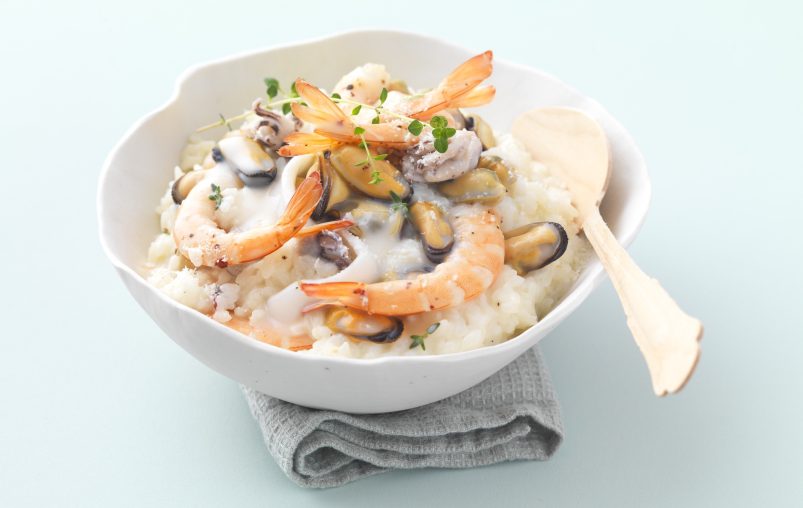 Greedy

2 people

Preparation

10 minutes

Cooking

30 minutes

Difficulty

Easy
To make this recipe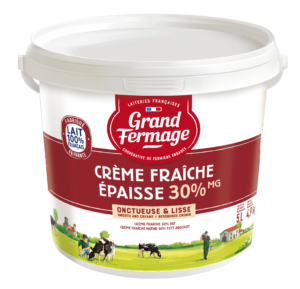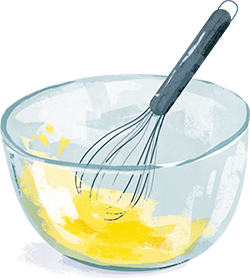 Ingredients
100g Grand Fermage Double Crème Fraîche 30% fat

50g grated parmesan

1 large white onion

3 tbsp. olive oil

250g Carnaroli or Arborio rice

20cl dry white wine

1 litre vegetable stock

600g mixed shelled shellfish (cooked fresh or frozen): mussels, squid, octopus, etc.

A dozen cooked peeled pink shrimp

The juice of a lemon

Ground salt and pepper
And don't forget to grade the recipe:
Preparation
Transfer the shellfish into a large salad bowl and drizzle with the lemon juice and a splash of olive oil.
Mix and set aside.
Peel and coarsely chop the onion.
In a large pan, heat the olive oil and sauté the onion on a low heat.
Add the rice while stirring and sauté it for 3 to 4 minutes: it should become translucent.
Add the white wine, stir and let it evaporate on high heat.

Gradually add the stock, reduce the heat and simmer for 20 minutes.
Stir frequently to obtain a very smooth risotto.

Then add all the shellfish, salt and pepper to taste.
Continue cooking for 5 to 7 minutes, stirring all the time, then add the Grand Fermage Double Crème Fraîche 30% fat.

Stir for 1 minute, turn off the heat, sprinkle with parmesan and cover for 3 minutes.
Serve piping hot!
And don't forget to grade the recipe:
Enjoy our
recipes!
Running out of inspiration ? Let yourself be tempted by our delicious recipes based on butter or cheese. Depending on the number of your guests and the time you have to cook, we suggest you discover our tasty sweet and savoury recipes!
Discover our recipes
Discover our recipes