Ingredients
100g Noirmoutier Grand Fermage sea-salted butter

1 small bunch parsley

2 or 3 cloves garlic

Pepper
And don't forget to grade the recipe:
Preparation
Soften the butter at room temperature. Cut the butter into pieces and leave it at room temperature for half an hour to let it soften.
Chop the shallot, garlic and parsley into a bowl, then add pepper.
Add the softened butter and mix it all together with a fork so that the salt crystals remain whole.
Use as a seasoning for meat, barbecues or spread on toast.
And don't forget to grade the recipe: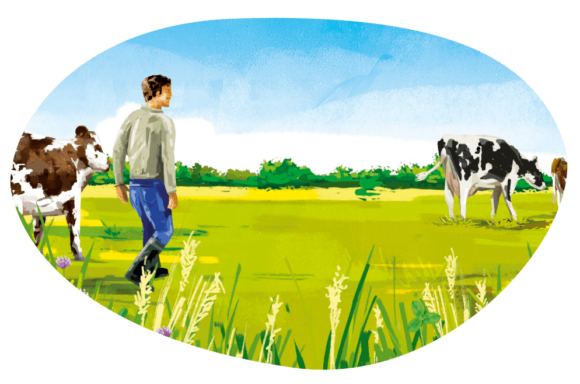 Gourmet tips
So that you have some to hand whenever you need it, freeze the garlic butter in small portions, either rolled and wrapped in baking paper or in an ice cube tray.
Enjoy our
recipes!
Running out of inspiration ? Let yourself be tempted by our delicious recipes based on butter or cheese. Depending on the number of your guests and the time you have to cook, we suggest you discover our tasty sweet and savoury recipes!
Discover our recipes
Discover our recipes