Ingredients
1 Camembert 125g

200g Puff pastry dough

1 Egg yolk

50g Whole cooked spinach

Freshly ground pepper, salt
And don't forget to grade the recipe:
Preparation
Spread out the dough on a flour-dusted counter. Form 2 circles; one 12cm in
diameter and the other 17cm, with a thickness of 1/2 cm

Split the camembert in two, and place the 1st half in the centre of the 12cm dough
disc. Add the ham, spinach and the 2nd half of cheese
Brush the camembert with egg yolk, add a generous amount of pepper.

The place the 2nd disc of pastry dough, gluing it well to itsbase. The pastry puff should have the form of a hat. Brown with the rest of the egg
yolk.

Decorate with a knife without scoring the dough. Store in the refrigerator for 1 h.

Bake at 190°C for 15 minutes until brown.
And don't forget to grade the recipe: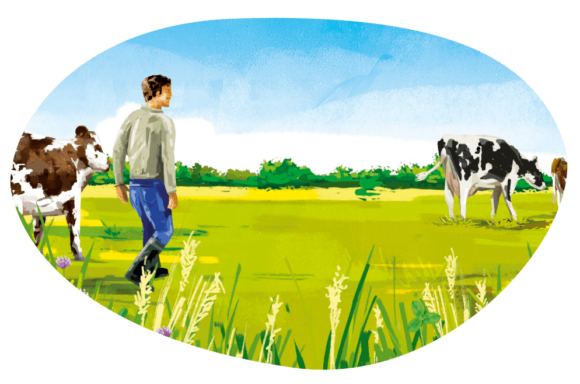 Enjoy our
recipes!
Running out of inspiration ? Let yourself be tempted by our delicious recipes based on butter or cheese. Depending on the number of your guests and the time you have to cook, we suggest you discover our tasty sweet and savoury recipes!
Discover our recipes
Discover our recipes