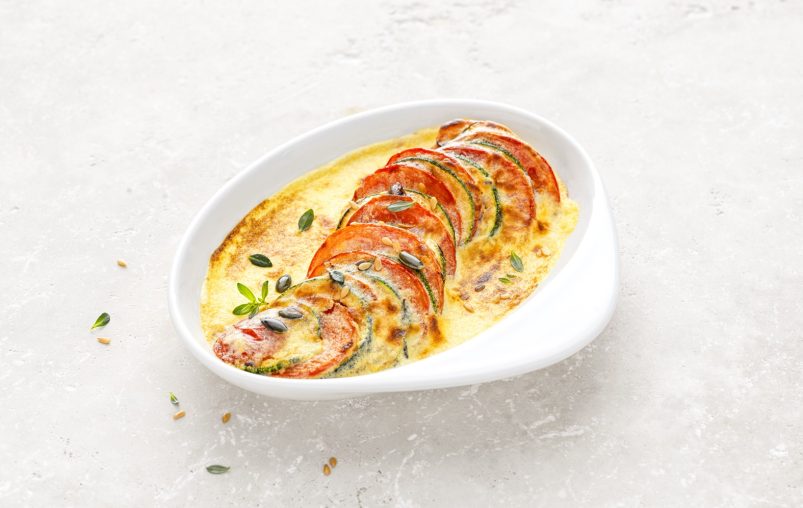 Guests

4 people

Preparation

20 minutes

Cooking

40 minutes

Difficulty

Easy
Ingredients
4 tomatoes

2 courgettes

1 clove of garlic

1 tbsp. olive oil

3 egg yolks

30ml water

25cl crème fraîche, 30% fat

Salt and pepper
And don't forget to grade the recipe:
Preparation
Pre-heat the oven to 180°C.
Wash the vegetables and slice thinly.
Place them in a rosette shape in dishes. Alternate the slices of tomato and courgette.
Crush a clove of garlic and mix it with olive oil. Splash this over the vegetables then add salt and pepper. Cook for 10 minutes.
Whip the liquid cream to form peaks.
Pour the egg yolks and water into a dish and stir vigorously over a very low heat.
Now incorporate the whipped cream.
Salt and pepper to taste.
Take the dish out of the oven, pour the sabayon over the vegetables and put under the grill.
Serve piping hot!
And don't forget to grade the recipe: