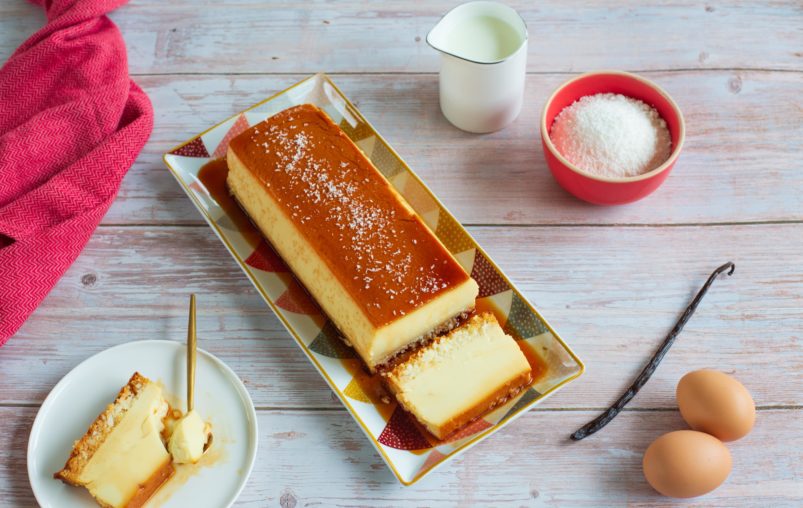 Guests

8 people

Preparation

20 minutes

Cooking

45 minutes

Difficulty

Easy
To make this recipe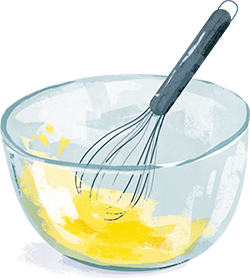 Ingredients
40g Noirmoutier salted butter
400ml coconut milk
400g sweetened condensed milk
85g grated coconut
3 eggs
1 vanilla pod
75g sugar
100ml single cream
And don't forget to grade the recipe:
Preparation
For the salted butter caramel:
Pour the sugar into a pan and melt over medium heat.
Once it has turned a lovely golden colour, remove from the heat.
Off the heat, carefully add in the cream along with the cubed butter. Whisk over a low heat.
Once your caramel is ready, pour into the base of a cake in and spread it out evenly.
For the flan:
In a large bowl, mix the coconut milk with the sweetened condensed milk.
Add the eggs and mix well.
Finally, add in the grated coconut.
Pour the mixture into the cake tin, then place that tin into a large oven dish filled with water, in order to create a bain-marie in the oven.
Bake in a pre-heated oven for 40 minutes at 180°C.
Remove from the oven and allow to cool completely before serving.
And don't forget to grade the recipe:
Enjoy our
recipes!
Running out of inspiration ? Let yourself be tempted by our delicious recipes based on butter or cheese. Depending on the number of your guests and the time you have to cook, we suggest you discover our tasty sweet and savoury recipes!
Discover our recipes
Discover our recipes