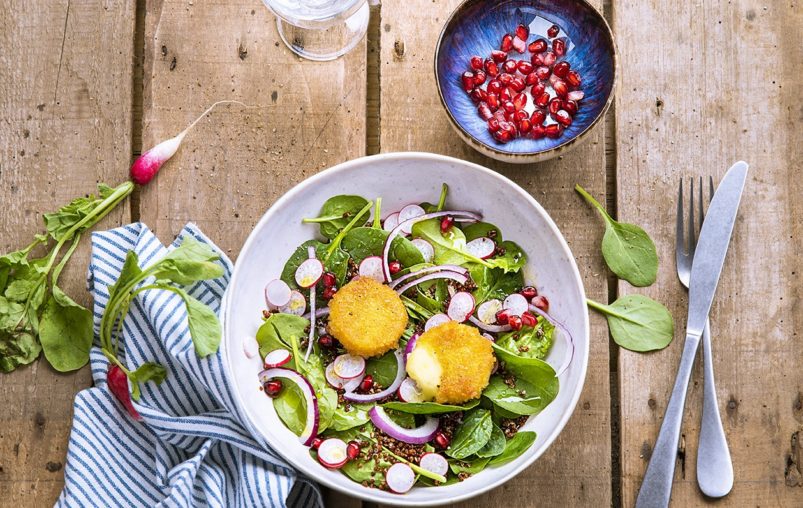 Guests

1 person

Preparation

20 minutes

Cooking

15 minutes

Difficulty

Easy
To make this recipe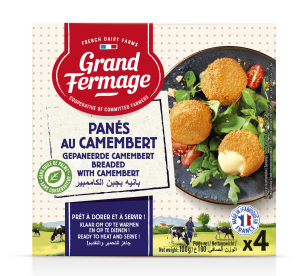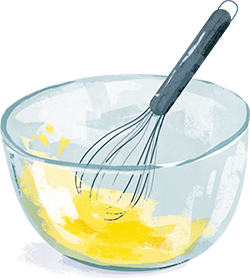 Ingredients
2 blocks breaded Camembert Grand Fermage

2 handful of young spinach leaves

2 tbsp. olive oil

1 tbsp. balsamic vinegar

60 g red quinoa

¼ red onion

3 pink radishes

½ pomegranate

Salt, ground pepper

And don't forget to grade the recipe:
Preparation
Lightly brown the breaded Camemberts in a pan for 4 minutes on each side on a medium heat.
Cook the red quinoa then stir well.
Dress the plate with spinach shoots and red quinoa.
Peel and finely chop the red onion then add it into the mix.
Scrub and rinse the radishes, then cut them into thin slices.
Sprinkle them into the salad and add the pomegranate seeds.
Now put the two Camemberts in place on the plate.
Make a dressing by mixing olive oil and balsamic vinegar, then drizzle over the dish.
Season with salt and pepper.
And don't forget to grade the recipe:
Enjoy our
recipes!
Running out of inspiration ? Let yourself be tempted by our delicious recipes based on butter or cheese. Depending on the number of your guests and the time you have to cook, we suggest you discover our tasty sweet and savoury recipes!
Discover our recipes
Discover our recipes