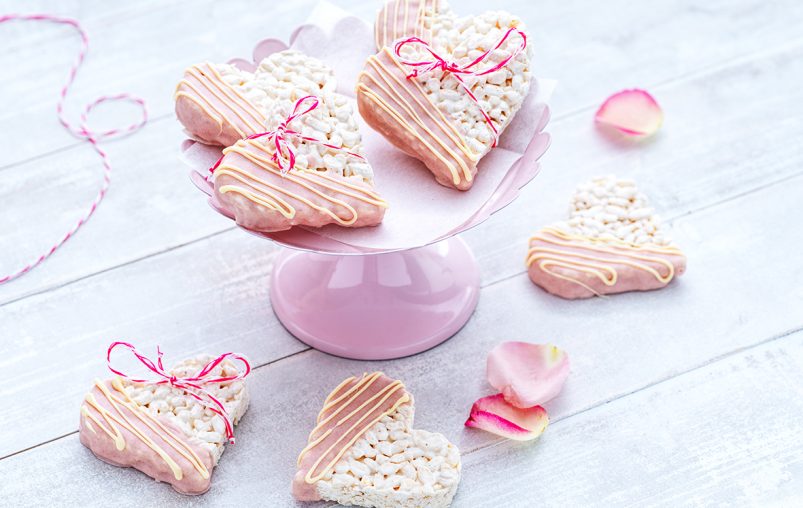 Guests

5 people

Preparation

10 minutes

Cooking

120 minutes

Difficulty

Easy
To make this recipe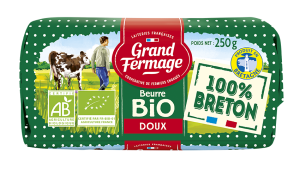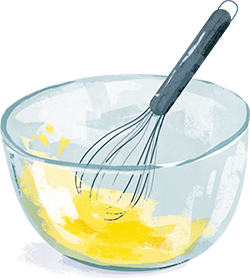 Ingredients
200g of white marshmallows
150g of puffed rice
90g unsalted organic Grand Fermage butter
120 g of white chocolate
2 drops of red food colouring
Sunflower oil
And don't forget to grade the recipe:
Preparation
Melt the butter and marshmallows in a saucepan over low heat.
Pour over the puffed rice and mix carefully.
Spread the mixture on a pre-oiled baking sheet with a spatula.
Let the mixture set for 2 hours in the fridge, then cut into hearts using a pastry cutter.
Melt the white chocolate, set aside 3 spoonfuls, and colour the rest with the red food colouring.
Partially dip the crispy hearts into the pink chocolate and place them on the baking sheet.
Decorate the hearts with a line of uncoloured white chocolate using a small spoon or a small piping bag.
And don't forget to grade the recipe:
Enjoy our
recipes!
Running out of inspiration ? Let yourself be tempted by our delicious recipes based on butter or cheese. Depending on the number of your guests and the time you have to cook, we suggest you discover our tasty sweet and savoury recipes!
Discover our recipes
Discover our recipes