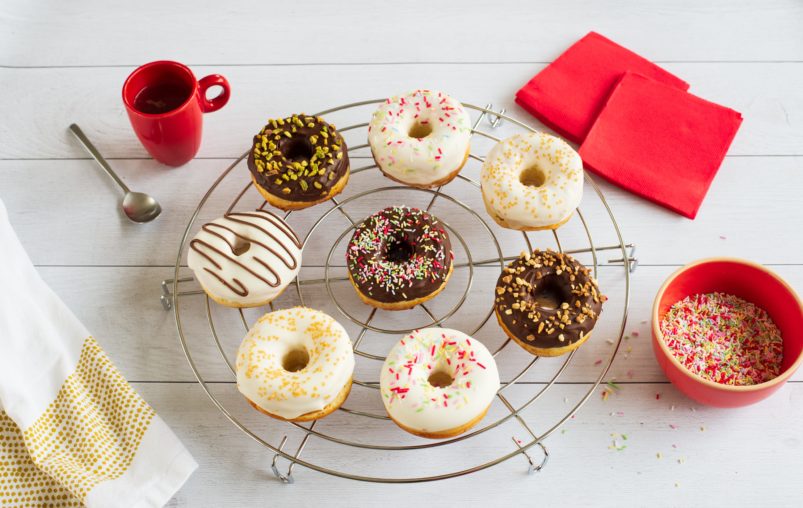 Guests

6 people

Preparation

180 minutes

Cooking

10 minutes

Difficulty

Medium
To make this recipe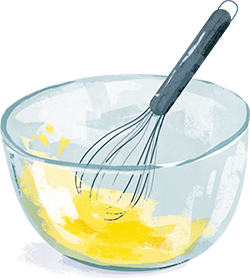 Ingredients
45g Grand Fermage hand-churned butter + 30g for brushing
500g flour
1 packet of baker's yeast
200ml + 2 tablespoons milk
50g + 1 teaspoon caster sugar
1 egg
Pinch of salt
Pinch of cinnamon
And don't forget to grade the recipe:
Preparation
In a large bowl, mix 2 tablespoons of lukewarm milk with the baker's yeast and 1 teaspoon of sugar.
Then add in the rest of the sugar and milk along with the cinnamon, salt and melted butter.
Add the flour in little by little, until the dough is smooth and elastic.
Shape into a ball, then cover the bowl with a tea towel and leave the dough to proof for 2 hours in a warm, non-ventilated area.
Remove the dough onto a pre-floured work surface and roll it out to around 1/1.5cm thick.
Cut out the donuts using a pastry cutter and make a hole in the middle.
Arrange them on a baking sheet lined with baking paper.
Brush with a little butter.
Leave to proof for a further 30 minutes.
10. Bake in a pre-heated oven for 10 minutes at 190°C.
Once out of the oven, leave the donuts to cool then glaze them with butter and icing sugar, dark chocolate or lemon glaze, and decorate them however you like!
And don't forget to grade the recipe:
Enjoy our
recipes!
Running out of inspiration ? Let yourself be tempted by our delicious recipes based on butter or cheese. Depending on the number of your guests and the time you have to cook, we suggest you discover our tasty sweet and savoury recipes!
Discover our recipes
Discover our recipes