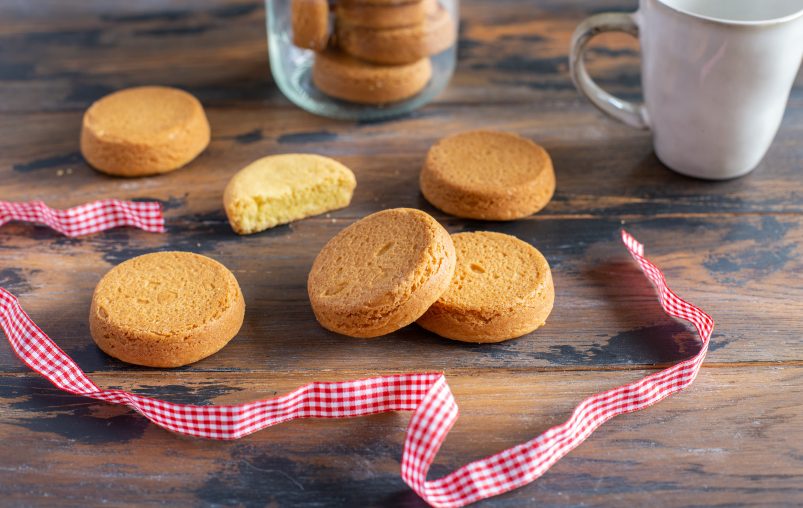 Guests

4 people

Preparation

20 minutes

Cooking

15 minutes

Difficulty

Easy
To make this recipe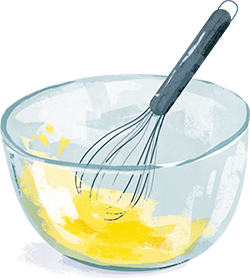 Ingredients
90g Bleu-Blanc-Cœur Grand Fermage unsalted churned butter

150 g flour

90g sugar

2 egg yolks

½ sachet baking powder

1 pinch of fleur de sel salt


And don't forget to grade the recipe:
Preparation
In a bowl, whisk the egg yolks together with the sugar.
Add the softened churned butter and mix.
Mix together the flour, baking powder and salt.
Then pour into the wet mixture and mix everything together until a smooth dough is achieved.
Make it into a ball and put it in the fridge for about 2 hours.
Preheat the oven to 170°C.
Remove your dough from the fridge. Knead it to soften it slightly.
On a lightly floured work surface, roll out the dough to a thickness of 1cm with a rolling pin.
Using a cutter (or a small glass) about 5cm in diameter, cut out the palet biscuit shapes and place them in buttered muffin tins.
Bake for 15 minutes. Leave to cool before removing your palet breton biscuits from the moulds.
And don't forget to grade the recipe:
Enjoy our
recipes!
Running out of inspiration ? Let yourself be tempted by our delicious recipes based on butter or cheese. Depending on the number of your guests and the time you have to cook, we suggest you discover our tasty sweet and savoury recipes!
Discover our recipes
Discover our recipes