Ingredients
125g unsalted Grand Fermage butter

16 large scallops

80g cooked chestnuts (fresh or frozen)

1 lemon

¼ bunch dill

2 cloves garlic

Pinch of white
And don't forget to grade the recipe:
Preparation
For chestnut butter
Remove the butter from the fridge 20 minutes before use so that it reaches room temperature.
Cut the chestnuts into small pieces then mix them with the softened butter.
Add the lemon juice, chopped dill, chopped garlic and a dash of pepper.
Put the chestnut butter onto one side of a sheet of baking paper.
Roll up the sheet of paper to form a cylinder, then put it in the fridge for 20-30 minutes.
For scallops
Pan fry the scallops with a knob of butter (2 minutes on each side) then remove from the pan and place absorbent paper.
Preheat the oven to 180°C.
Remove the hardened roll of chestnut butter from the fridge.
Cut 16 slices, not too thick, and put them onto the scallops.
Put them into the oven, preferably under the grill, for about 5 - 10 minutes to melt the butter and gratinate.
And don't forget to grade the recipe: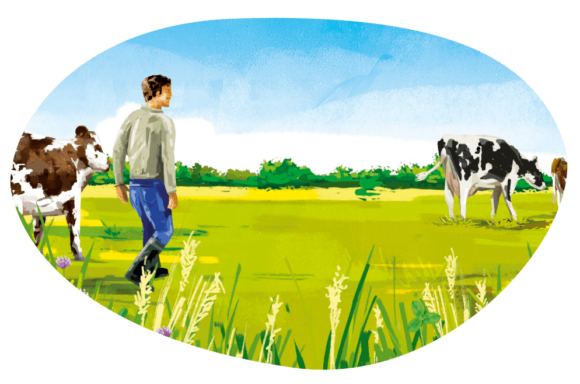 Gourmet tips
This fantastic scallop recipe marries well with a white wine, perhaps a Chardonnay.
Enjoy our
recipes!
Running out of inspiration ? Let yourself be tempted by our delicious recipes based on butter or cheese. Depending on the number of your guests and the time you have to cook, we suggest you discover our tasty sweet and savoury recipes!
Discover our recipes
Discover our recipes