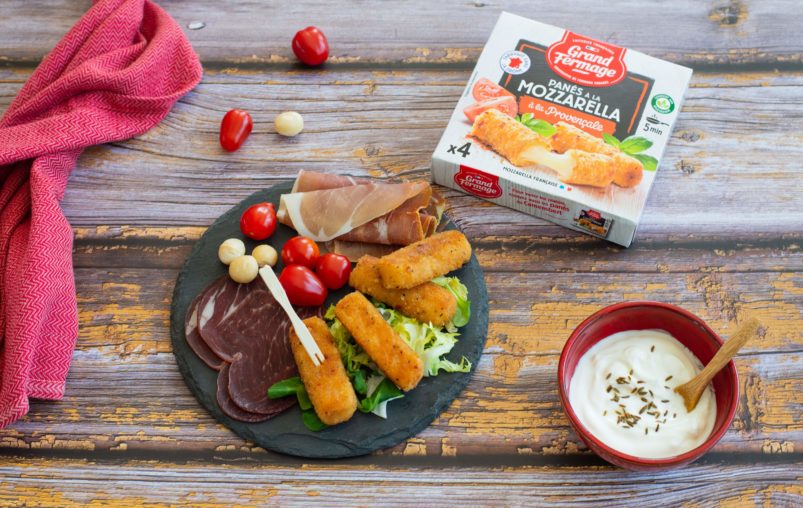 Guests

2 people

Preparation

10 minutes

Cooking

5 minutes

Difficulty

Easy
To make this recipe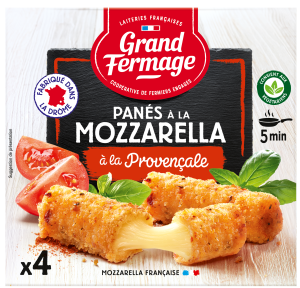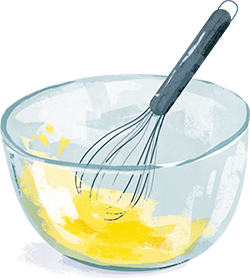 Ingredients
1 box Grand Fermage provencale breaded mozzarella bites
1 dash of olive oil
2 slices of coppa
2 slices cured ham
6 cherry tomatoes
macadamia nuts
handful salad leaves
1 pot Greek yoghurt
1 pinch cumin seeds
dash of lemon juice
And don't forget to grade the recipe:
Preparation
Cook the Grand Fermage mozzarella bites in a frying pan for 2 minutes over a high heat, turning regularly, then reduce the heat to low and cook for a further 3 minutes.
Lay out the slices of coppa and cured ham on a platter along with the cherry tomatoes, nuts and salad
Add the breaded mozzarella bites on top.
In a small ramekin, mix the Greek yoghurt with the lemon juice and cumin seeds. Serve the sauce on the side of the platter.
And don't forget to grade the recipe:
Enjoy our
recipes!
Running out of inspiration ? Let yourself be tempted by our delicious recipes based on butter or cheese. Depending on the number of your guests and the time you have to cook, we suggest you discover our tasty sweet and savoury recipes!
Discover our recipes
Discover our recipes