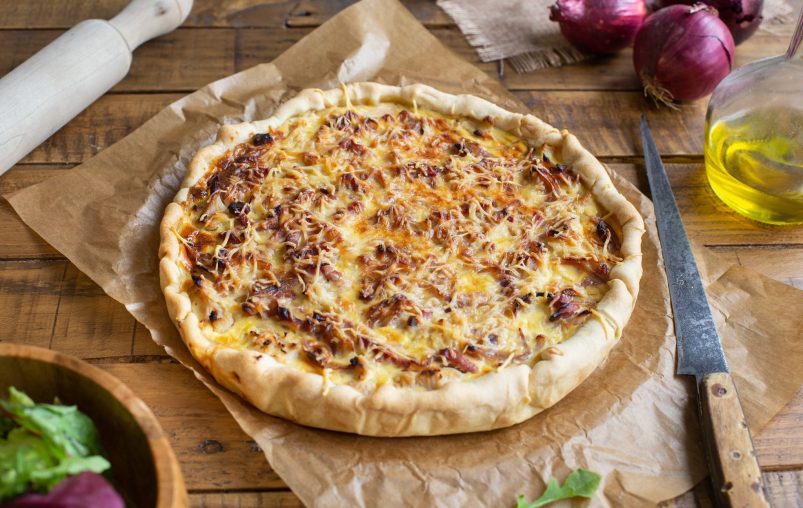 Guests

4 people

Preparation

30 minutes

Cooking

90 minutes

Difficulty

Easy
To make this recipe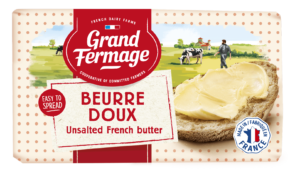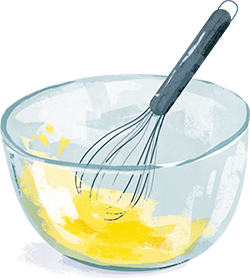 Ingredients
For the shortcrust pastry
100g unsalted Grand Fermage butter

50ml water

200g flour

1 tsp. salt

For the filling
1/2 cauliflower

1 red onion

1 tbsp. olive oil

150g bacon lardons

1 tsp. honey

50ml white wine

3 eggs

200g crème fraîche

50g grated emmental cheese

Salt and pepper
And don't forget to grade the recipe:
Preparation
Method for the shortcrust pastry
Take the butter out of the fridge 1 hour in advance.
Cut into small cubes.
Add the flour, salt and butter to a large bowl
Knead until you have obtained a pebbly texture.
Pour in the water and continue kneading until you have a smooth ball of shortcrust dough.
Wrap the pastry in cling film and keep cool.
Method for the filling
Remove the leaves from the half cauliflower, and cut the heart into small florets. Rinse in cold water.
Cook the cauliflower for around 15-20 minutes in salted boiling water, or steam for 30 minutes. Set aside.
Peel and dice the red onion.
Heat the olive oil in a pan and fry the onion for about 5 minutes, stirring regularly.
Add the bacon lardons and continue cooking for another 5 minutes.
Stir in the honey, then add the white wine.
Leave to simmer until the wine has fully reduced. Set aside.
Preheat the oven to 180°C.
Roll out the shortcrust pastry and set it in a tart pan.
Place a sheet of baking paper over the centre, then pour on some pie weights or dried legumes.
Pre-bake the crust for 10 minutes. Remove the film and the pie weights once the timer goes off.
In a salad bowl, beat the eggs together with the cream, salt and pepper.
Add the onions and lardons, and mix.
Arrange the cauliflower florets on the pre-baked crust.
Pour the egg, cream, onion and bacon mixture over the cauliflower.
Sprinkle with grated emmental cheese and bake the quiche for around 40 minutes.
And don't forget to grade the recipe: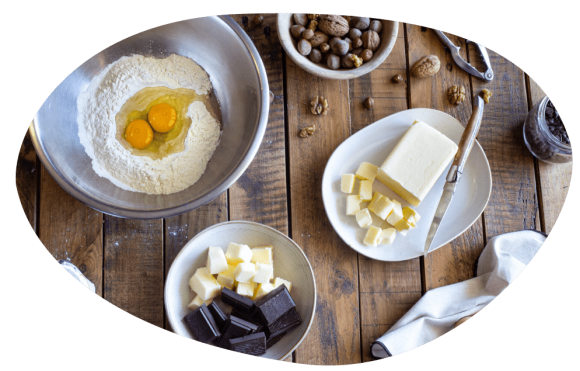 Gourmet tips
Try spreading a thin later of grainy mustard over the pie crust before laying down your cauliflower florets!
Enjoy our
recipes!
Running out of inspiration ? Let yourself be tempted by our delicious recipes based on butter or cheese. Depending on the number of your guests and the time you have to cook, we suggest you discover our tasty sweet and savoury recipes!
Discover our recipes
Discover our recipes