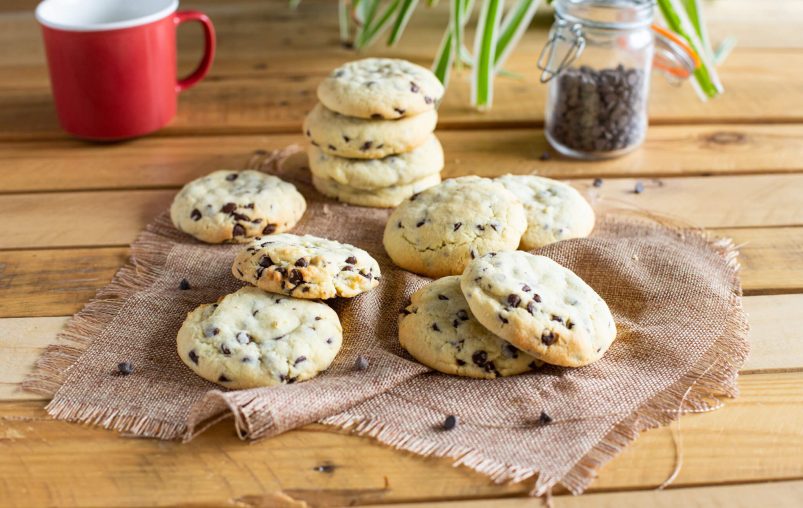 Guests

6 people

Preparation

15 minutes

Cooking

10 minutes

Difficulty

Easy
Ingredients
• 250g Noirmoutier Grand Fermage sea-salted butter
250g sugar

1 teaspoon of liquid vanilla extract (or a sachet of vanilla sugar)

2 eggs

500g flour

1 sachet of baking powder

300g chocolate chips (or chocolate chopped into small pieces)
And don't forget to grade the recipe:
Preparation
Combine the softened butter, sugar, and vanilla in a large bowl.
In a bowl, very lightly beat two eggs with a fork and add them to the butter/sugar/vanilla mixture.
Then add the chocolate chips, baking powder, and flour.
Mix everything together until you obtain a large ball.
Preheat the oven to 180°C.
Form small balls of 3 to 4cm in diameter and place them on a baking tray lined with greaseproof paper.
Once the oven is hot, place the baking tray in the oven and cook for 10 to 12 minutes on fan mode.
And don't forget to grade the recipe: