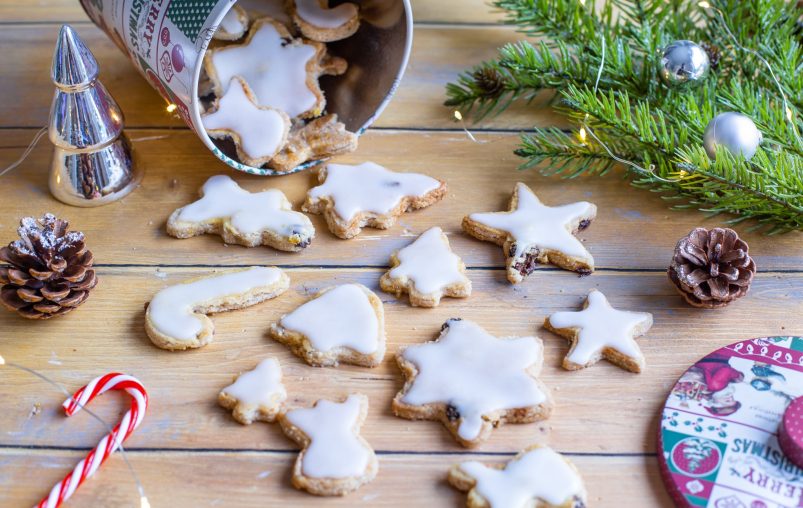 Guests

6 people

Preparation

30 minutes

Cooking

12 minutes

Difficulty

Easy
To make this recipe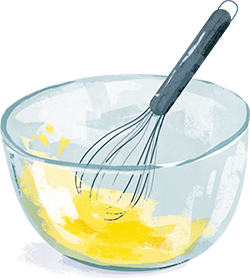 Ingredients
For the cake
200g unsalted Grand Fermage butter

200g sugar

200g ground almonds

250g flour

70g raisins

4 egg yolks

1 extra egg yolk for brushing

1 teaspoon powdered cinnamon

Juice of half a lemon
For the icing
50g icing sugar

Juice of half a lemon

And don't forget to grade the recipe:
Preparation
Method for the cake
Beat the butter until soft and add the sugar.
Gradually add in the ground almonds, raisins, egg yolks, cinnamon and half the lemon juice.
Mix all the ingredients together until combined to form a smooth dough.
Add the flour and mix together until the dough forms a ball.
Leave to rest for 1 hour at room temperature.
Pre-heat the oven to 150°C.
Roll out the dough to a thickness of around half a centimetre.
Use a cookie cutter to cut out whatever shapes you'd like.
Brush with egg yolk.
Set the cookies on baking paper and bake for 10 - 12 minutes at 150°C.
After baking the cake, allow it to cool.
Method for the icing
Mix the icing sugar with a few drops of hot water, then add the rest of the lemon juice.

Once cooled, use a brush to coat the cookies with the lemon icing.
And don't forget to grade the recipe:
Enjoy our
recipes!
Running out of inspiration ? Let yourself be tempted by our delicious recipes based on butter or cheese. Depending on the number of your guests and the time you have to cook, we suggest you discover our tasty sweet and savoury recipes!
Discover our recipes
Discover our recipes