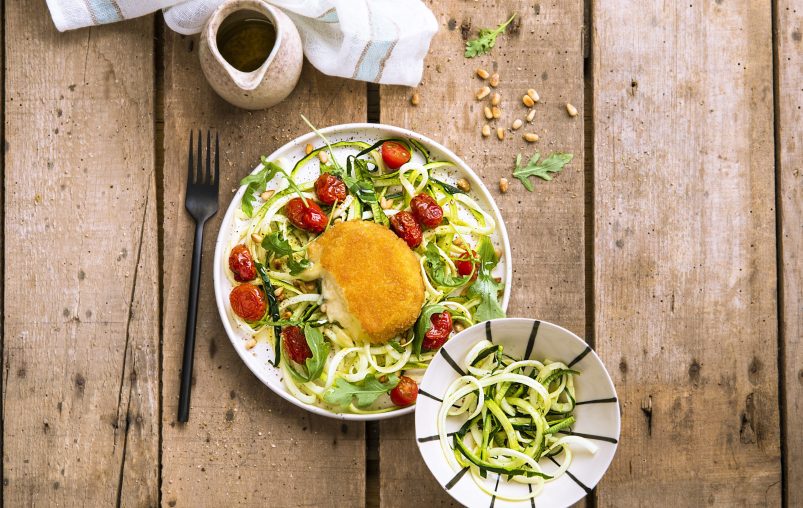 Guests

1

Preparation

20 minutes

Cooking

25 minutes

Difficulty

Easy
To make this recipe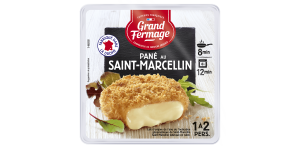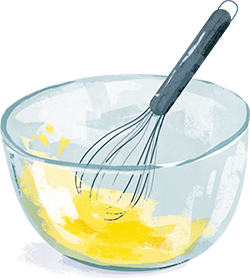 Ingredients
1 block breaded St Marcellin Grand Fermage

A dozen cherry tomatoes

2 tbsp. pine nuts

1 small handful rocket

1 tbsp. balsamic vinegar

1 clove of garlic

½ courgette

2 shakes olive oil

Salt, ground pepper

And don't forget to grade the recipe:
Preparation
Pre-heat the oven to 180°C.
Rinse the cherry tomatoes then arrange them on a plate with a drizzle of olive oil, salt, pepper, and a finely chopped clove of garlic..
Cook for 25 minutes.
Wash the courgette then make courgette tagliatelle with a peeler.
Set aside.
Next, roast the pine nuts for a few minutes in a very pan but with no fat.

Brown the breaded St Marcellin in the oven for around 12 minutes.
Mix the courgette tagliatelle, roast tomatoes, pine nuts and rocket on a plate.
Add the breaded St Marcellin then sprinkle with olive oil and balsamic vinegar.

Season with salt and pepper.
And don't forget to grade the recipe:
Enjoy our
recipes!
Running out of inspiration ? Let yourself be tempted by our delicious recipes based on butter or cheese. Depending on the number of your guests and the time you have to cook, we suggest you discover our tasty sweet and savoury recipes!
Discover our recipes
Discover our recipes